About Us
Mount Jerome Monumental Company has been in existence for one hundred and seventy three years, established in Mount Jerome Cemetery n 1837.
Throughout this time our insistence on first class workmanship and stringent quality control has earned us a most enviable reputation.
By using the most up to date machinery we have consistently been able to produce the finest quality monuments at very competitive prices with a minimum delay.
Our sculptors are trained to carve lettering in exactly the same styles used almost two hundred years ago, to match headstones erected in Mount Jerome Cemetery at that time.
Our craftsmen and women can produce a headstone to your individual requirements and our prompt personal service is always available.
Unbeknownst to many, one of our predecessors and curators planted a cutting from the original tree from which Christs crown of thorns was hewn from in Mount Jerome Cemetery and it still grows here to this day. We have adopted the "Crown of Thorns" symbol as our motif.
This symbol appears on all our products and is your guarantee against defects of any kind.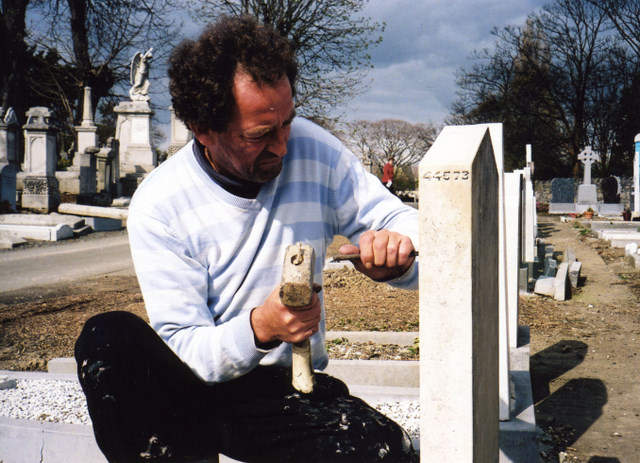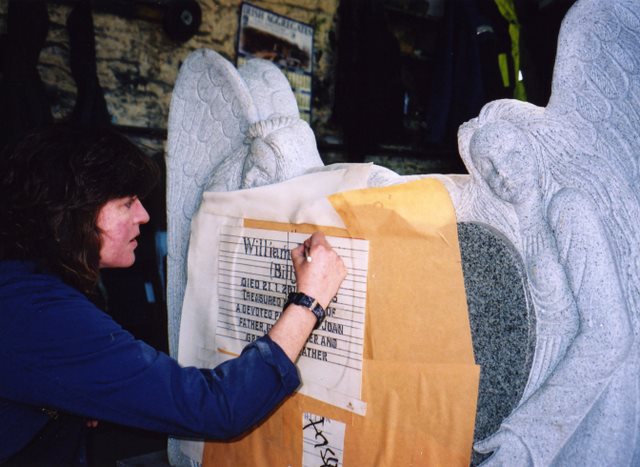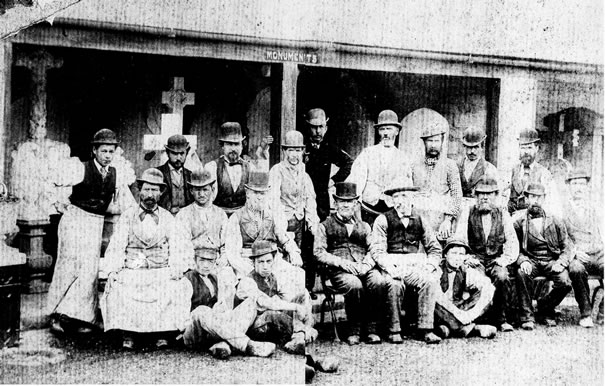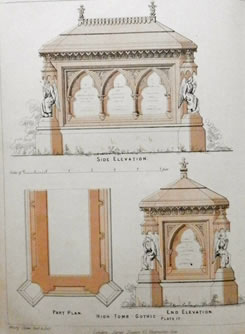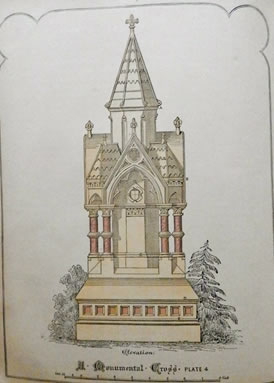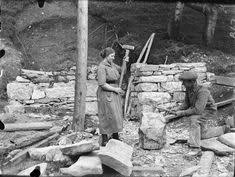 ALL ESTIMATES ARE FREE, tel, 0892255569  or  01 4961987
As cemeteries have different rules, we would appreciate if you would call us on 01 496 1987 or submit your query via our contact form to help us provide you with an accurate estimate.
Additional inscriptions on existing headstones from €2 per letter.
New headstones from €399 (including full inscriptions)
Renovations from €75
Restorations from €45
Marble hearts from €120
Statues from €95